Page 1 of 3
Oldies.
Götting TRX.
I have 2 Götting transceivers the HG70D and the HG70c they are 2M AM,FM,SSB transceivers.
This is a German brand old top class TRX's from 1972 for the D version.
The C version is from before 1972.
The D version was from my dad, he was the first owner, he bought this TRX smewhere 1972.
This version was fully transistorized with an BLY94 in the final
Also they used in some models an CTC-B12-28 as driver and an CTC-B40-28 as final.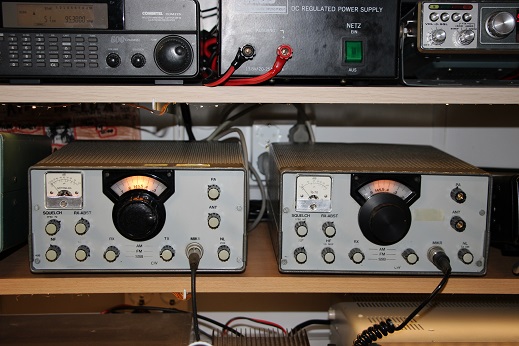 In the C version they used 2 tubes in the final. QQe03/12 as driver and a QQE06/40 as final.
The power output is 40W for both models
both versions looks identically.
See below this page to see pictures from both transceivers
The price in those days where for the C version 2775 DM.
The D version 3075 DM.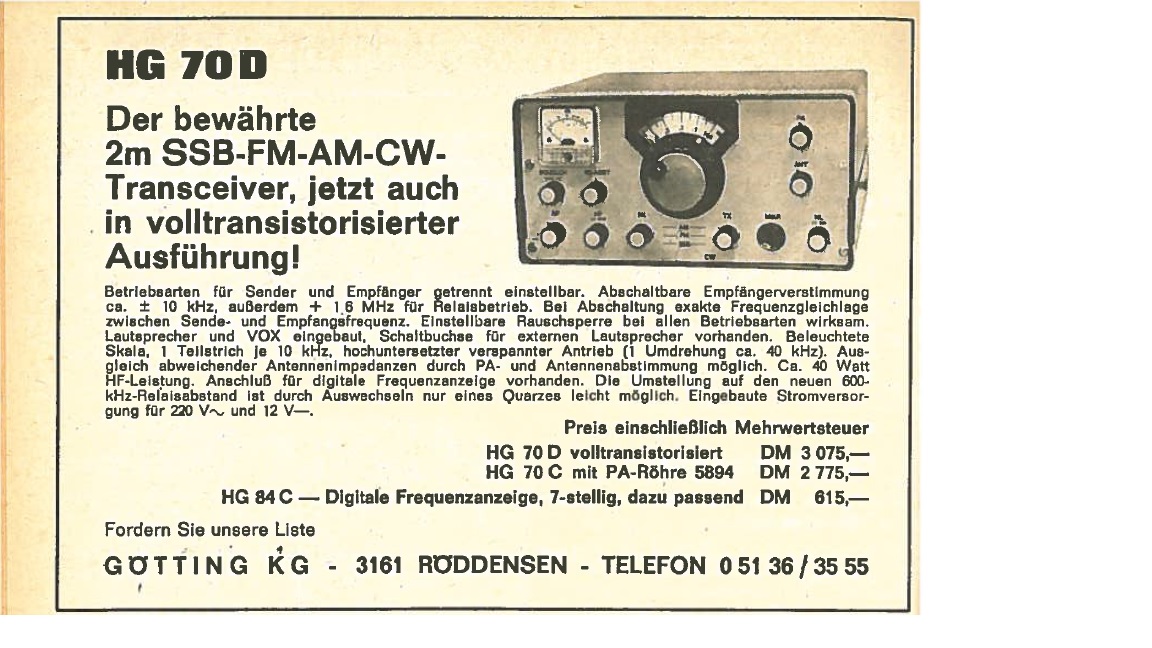 Click here to see my pictures from the D version
Click here to see my pictures from the C version.
Götting TRX Click here to see more about Götting History and equipment. (Source DL8ZAJ)