Page 4 of 15
 Semcoset 2 Meter AM/FM/SSB receiver.

This 2 meter AM / FM / SSB receiver was built by my father around 1970.
The heart of the receiver is the 10 meter / 28Mhz MB109 converter / nachsetzer receiver from Semco.
The power is supplied by a Philips kit which supplies 12V and 1A.
There is a mechanical delay in front of the VFO.
 CLICK HERE TO SEE ALL PICTURES!!
                 Top view of the Semcoset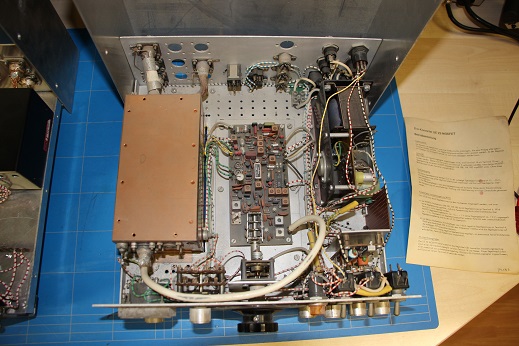 Receiver test sunday morning round on 6-12-2020


                                                    Signal generator test